Build & Use a Sluice Box
Go on an Arizona Adventure in Prospecting as we use a Sluice Box built from scratch on a stream that only runs a few days during the year. Plans and explanation of how to build the sluice available on extended DVD version.
See the Programs Page for additional Show Selection

Dig What YOU Watch!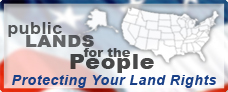 Prospecting Channel provides quality prospecting, mining, and rock hounding television shows FREE on the internet. Dig what you watch at Prospecting Channel.com

Myspace

Adventures In Prospecting Fan Page

Twitter

Receive Announcments on New Upcoming Show Releases

Facebook

Friend Joey Wilson of Prospecting Channel.com

Other related Prospecting Channel.com videos

Trouble viewing? Prospecting Channel plays best on your PC with the Firefox Browser.

DOWNLOAD FIREFOX HERE

ADVERTISE WITH US! Very Reasonable Rates. Support prospecting and promote your products! Click here to inquire!
©2011 Forest Cove Enterprises. All rights reserved.
Unauthorized use of site content is strictly prohibited.