CLAY GONE
$8.95 per Bottle
Shipping: USA $6.95. Canada $10.95. Other International $17.50
Drops Clay and Suspended Materials From Water In Seconds! Contains 8 fluid Oz.
Watch Video Demo. Press Play To Begin.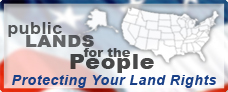 Questions about Clay Gone? Call 760-936-3643. International Shipping Available. E-mail Us with any Questions.
VISA MASTER CARD ACCEPTED THROUGH PAYPAL. CLICK ADD TO CART BUTTON TO PURCHASE
Money Orders Also Accepted. Payable to: Adventures In Prospecting Mining Supplies • 2111 Montgomery St • Oroville • 95965 • USA
Larger Quantities Also Avaialble.

HAVE A PRODUCT YOU WANT TO SELL? Contact our ad department at Prospecting Channel! Click here to inquire!
©2013 PROSPECTING CHANNEL. All rights reserved.
Unauthorized use of site content is strictly prohibited.